If you'd like to add some sparkle to your smile, teeth whitening treatments can restore the brightness and enhance the whiteness of your teeth.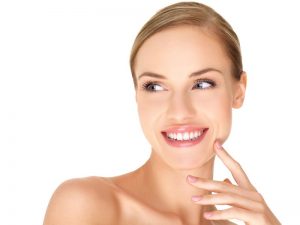 By far one of the most popular cosmetic treatments in modern dentistry, we have whitened and brightened smiles throughout Maghull and Ormskirk for a number of years.
At Northway Dental Practice we offer a variety of whitening treatments for your convenience. You may choose to whiten your teeth at home or prefer to visit our team for your treatment; whatever your preference we have a variety of whitening solutions to meet your dental needs.
Why do teeth become dull or discoloured?
There are many reasons you may have noticed a change in the colour of your teeth. Despite using whitening toothpaste or other products, sometimes a professional treatment is the only way to resolve your problem.
Teeth can change colour for any number of reasons, these include:
Age – your teeth change in colour naturally over time
Staining due to certain foods or drinks
Stains due to poor oral hygiene
Natural discolouration – some people naturally have teeth which are dull in colour or tinged yellow
Smoking
Particular medications can affect the colouring of your teeth over time
What are the benefits of teeth whitening?
Teeth whitening is perfectly safe and is used by dentists all over the world. Its benefits include:
Immediate results
Noticeable change in the colouring of your teeth
Adjustable solutions to reduce sensitivity
Can transform your appearance
What whitening systems do you need?
We offer a variety of whitening systems. Our team can run through all the options at a consultation.
If you would like to have your teeth whitened, we will first consult with you to choose the most suitable form of treatment, once that's done you're ready to enjoy a brighter smile.
Please click here or call 0151 526 2701 to book your teeth whitening consultation now.