Dermal fillers can rejuvenate your skin, making it look fuller and feel smoother. We offer this treatment to help you feel more confident and enhance your appearance.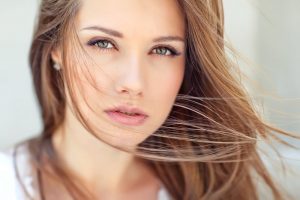 At Northway Dental Practice, our team has undertaken additional training to be able to provide patients of Maghull and Ormskirk with a high level of care and meet your cosmetic aspirations.
What is dermal filler?
Dermal fillers are used to increase the volume of your skin or to 'plump' it up, making it appear fuller. It can also be used to pad out indents or scars as well as to plump the lips and cheeks.
Over time, our skin can lose fullness causing lines and wrinkles to form. Through a series of precise injections, dermal fillers 'fill' out these lines for a smoother, softer look.
Our team of facial aesthetics experts have used dermal fillers to plump the lips and cheeks, smooth lines or creases and to improve the appearance of facial scars.
We use Juvederm, Restylane, Teosyal and Belotero to provide our patients with their desired look.
How long does treatment take?
You will visit us for no longer than 60 minutes on the day of your injections. We will hold an initial detailed consultation to discuss the treatment and suitability. If you were happy to proceed we would perform the treatment on the same day but we would be happy to arrange another visit if you prefer.
Following the injections, you may notice some redness, however this will settle and you are free to return to your day as usual.
How long does wrinkle relaxing treatment last for?
The effect of the injections can last for six to nine months. Patients often notice the results of the injections immediately after their appointment, however we advise waiting a full two weeks to see the full results.
To find out more or to book your consultation, please click here or call 0151 526 2701.