Losing your teeth is a difficult experience. Whether it's a single tooth or multiple teeth, gaps in your smile can affect your confidence and alter the way you eat and speak. At Northway Dental Practice, we understand the negative effects of tooth loss and offer our patients a number of solutions.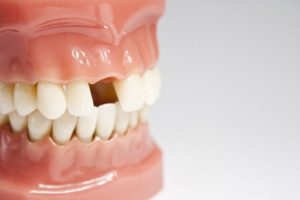 Our dentists can restore your smile and dental function by filling the gaps left behind by lost teeth through a range of simple, painless treatments.
We offer removable appliances such as dentures to replace missing teeth, as well as more permanent solutions such as bridges or dental implants.
The dental team will work with you to understand your needs and to create an individualised treatment plan. We offer patients the following options:
Dentures – a removable appliance which can restore a row of missing teeth or can be used to replace the entire upper or lower teeth
Bridgework – held in place by supporting crowns, a dental bridge will fill the gap left behind by a lost tooth
Dental implants – a lifelong solution to lost teeth, implants are embedded into the jaw bone to fully integrate with the oral system
If your tooth has been broken or damaged, we can also use crowns or veneers to restore their appearance
If you have lost teeth or are due to have a tooth extraction, come and talk to us about how we can help. Please click here or call 0151 526 2701 to book your consultation now.