Feeling apprehensive before you see the dentist is unfortunately quite a common occurrence. However, most patients relax and feel more at ease once they've met the dentist and understand the procedure ahead.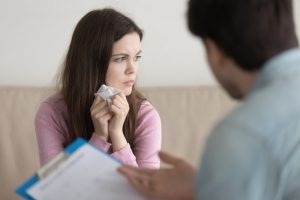 But what about those patients who have a real phobia of dental treatment and visiting the dentist? Known as odontophobia, some patients are so phobic of dentists they avoid visiting at all.
At Northway Dental Practice we can empathise with such fears and will work tirelessly with nervous or phobic patients from Maghull and Ormskirk to ensure they receive the treatment they need. We do this in the following ways:
Invite you to visit the practice before your appointment so you can see the surgery and meet your team
Explain the reason for treatment and the steps ahead
Encourage you to attend the practice with a friend or loved one for additional support
Offer you an early appointment so you don't have to spend the day feeling unduly anxious
Start with a simple examination and move to treatment (if required) at a later date
Agree on a hand signal so that your dentist knows if you need to take a break during the course of treatment
For certain treatments, we can also offer a mild inhalation sedation. This is taken in through a face mask and will help you feel more relaxed.
It's important to us that you feel confident and comfortable with your dentist prior to treatment. Please let us know your thoughts and feelings so that we can provide all the support you need.
Please click here or call 0151 526 2701 to speak to us about arranging an initial visit or booking your appointment.