Advances in orthodontic technology mean that you can now benefit from the effectiveness of traditional braces without the typical metallic appearance – Welcome to Invisalign!
Invisalign braces are made of tough, clear, polyurethane plastic. The aligners are made in a lab using a three-dimensional computerised model of your teeth. This clear brace functions just like the metallic bracket and wire system, yet are far subtler in appearance.
Our orthodontic team recommends Invisalign – clear/invisible braces for patients of Liverpool and Ormskirk who have happy teeth, bite problems, misalignment and overcrowding.
They work in a series of trays that gradually shift your teeth into place. Each tray is manufactured so that the teeth are slightly straighter than the previous tray. They are comfortable, easy to remove and very discreet. Straighten your teeth in secret!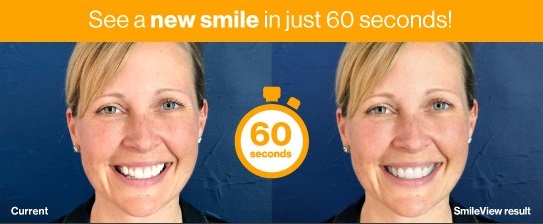 Invisalign clear aligners are virtually invisible — people may not even notice you're wearing them. You can remove them to eat and drink, to brush and floss, or for special occasions. There are no metal brackets or wires that could irritate your mouth or break, sending you to your doctor for an emergency visit.
Invisalign or clear braces treatment moves your teeth by applying gentle, constant force, but some people do feel temporary discomfort for the first few days of wearing a new set of aligners. Typically, people describe it as feeling "pressure" and it's normal — it's a sign your Invisalign clear aligners are working and transforming your smile.
Benefits of clear braces
Coloured to blend in with your teeth
An affordable and effective orthodontic treatment for adults
Proven to create long-lasting results
Treats a range of orthodontic problems
Provision of a retainer once the fixed brace has been removed so you can maintain the new position of your teeth
If you would like to enjoy straighter teeth, our team will be happy to speak to you in more detail about the benefits of orthodontic treatment and whether this is the right brace for you.
Please contact us by clicking here or calling 0151 526 2701 to speak to our friendly team.