The Dangers of DIY Teeth Straightening Kits
07/05/2021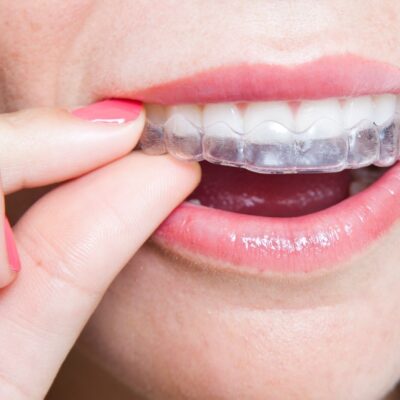 A recent study found that 76% of people in the UK wanted to change something about their face or body, with the most desired treatment being cosmetic dentistry.
43% of UK respondents wanted to improve their teeth with whitening, veneers or Invisalign, with the main reason reported as being to improve their self-esteem and confidence.
For these reasons, at home DIY treatments have increased in popularity, most worryingly DIY aligners.
Clear braces you can pop on and off have become a popular safe and effective alternative treatment to the traditional metal braces; unfortunately some companies have taken advantage of this by trying to sell cheap 'DIY' versions.
It goes without saying we absolutely do not recommend attempting treatment on your own- doing so can cause significant damage! A qualified dentist is necessary to take impressions, x-rays and full scans of your teeth and jaw, assess your skeletal structure, fit your braces and supervise your treatment.
Potential Dangers:
– Uncertain outcome- moving bones in your jaw is not a straightforward process and it is essential a dentist monitors your progress and makes any necessary adjustments along the way to ensure your treatment goes to plan
– Long term damage- without the proper scans and assessments prior to straightening serious issues with your teeth won't be picked up prior to straightening. Attempting to straighten teeth with problems such as gum disease or low bone density can cause significant damage
– They cause excessive pain- taking impressions and fitting clear braces isn't an easy process and if yours don't fit properly they will likely cause a lot of pain
– It doesn't work- creating a teeth straightening plan is complicated and must take into account multiple factors and possibilities. They often need adjusting along the way. Without professional planning and supervision, it is unlikely you will achieve the result you were hoping for or even…
– They look worse than when you started- if your attempts to align your teeth don't go to plan and you end up looking worse it is likely you will require proper dental treatment to correct your smile, costing you more time and money in the long run
If you would like to straighten your teeth with clear braces we have 0% finance, 0 deposit payment plans available help maker treatments affordable. You can request a free consultation with one of our Dentists on 0151 526 2701 or visit https://www.northway-dental.co.uk/contact/